Technology
The Technology Department is responsible for the planning, implementation, and support of Information Technology for all schools and administrative offices in McKinleyville Union School District.
For Google account migration help please select the link below to sign up. If you need another time slot please call to schedule a time to get assistance. Technology phone number: (707)839-1549 ext 1008.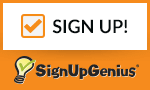 This year staff will need to install the Securly web filter certificate on their personally owned devices connected to the staff WiFi. Please use the following links to install the certificate on your devices.